Instilled in the traditions of pottery, Teck Heng specialises in large thrown forms emphasising adherence to traditional proportions combined with creative carving. At the same time, he strives to further learn about ancient wood-firing techniques, while challenging established "standards" in the treatment of clay.
Grounded in traditional values of pottery; having trained rigorously under a second- generation Dragon Kiln owner in Singapore more than 20 years ago, Teck Heng has fervent respect for the contributions of past potters. He paid tribute to past potters, both recognised and lesser-known in his first solo "Clay Voyage".
His installation work of a thousand rice bowl is heavily inspired by the juxtaposition of his ancestry, who were Chinese migrants, and his identity as a city dweller in a metropolitan city. For example, his 3rd and 4th solo shows in Singapore and Australia highlighted social and economic pressures faced by migrants, and challenges conventional perceptions of them. "Building An Empire" was published in Ceramics : Art and Perception and was featured in its cover in issue 103/2016. He was also featured in the series of "In Studio" by New Ceramics Issue 02/2019 and featured in Taiwan ceramic magazine Ceramic Art September 2019 Issue.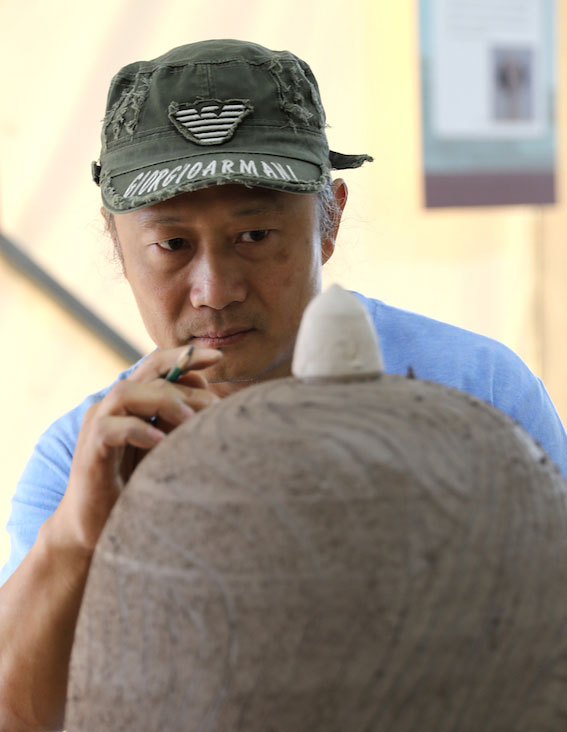 His global travels and reflections on the social-political climate have prompted him to raise attention to on going issues in other parts of the world and to stimulate his audiences' views of these situations. He employs a variety of methods to demonstrate endless possibilities – by creating strong visual impact in major installations to reinventing traditional pottery techniques. The ideal society in Teck Heng's mind is one with individuals that are open-mind while being firmly grounded in valued morals.
As an artist, Teck Heng believe in exploring issues that matters to humanity. He not only present beauty but presenting the truth is an essential responsibility. "Using art as a medium to question the bigger picture that is happening around us is by no mean an easy feat" he said. However history is full of resources where Teck Heng draws his inspiration. His voyages is a lone road full of obstacles, the challenge to clear these obstacles is what makes it interesting.
In conclusion Teck Heng's motto is " To the audiences that have seen my works, the conclusion is theirs".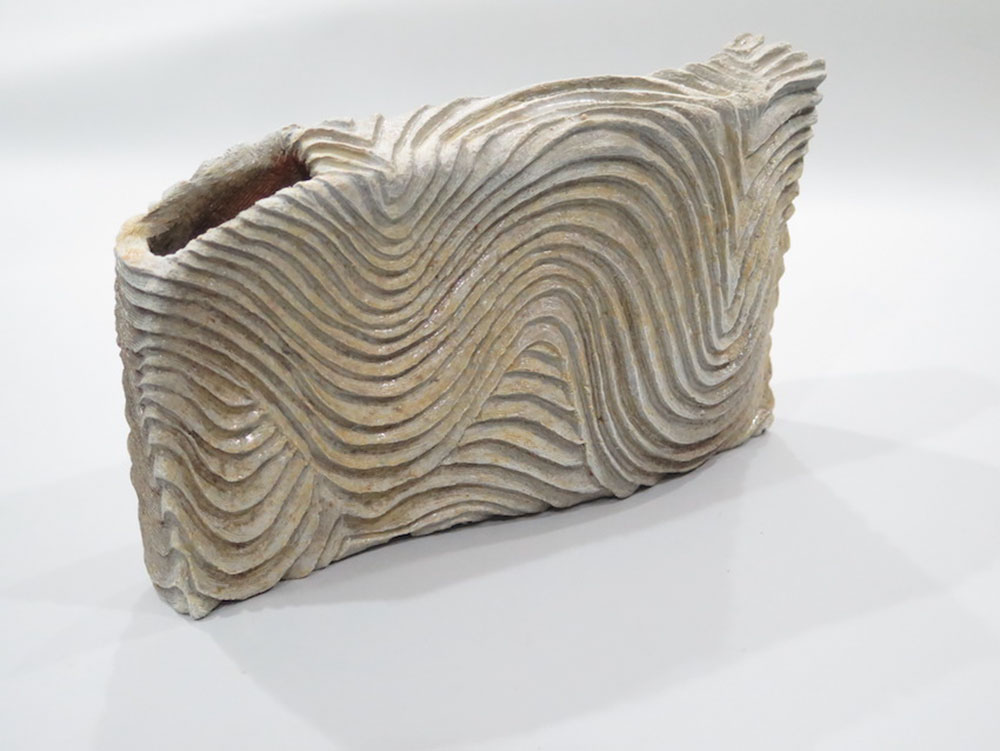 ---
Photo on the top: "The Dancing Queens". Anagama Firing in The Philippines, Australia Porcelain. "The Dancing Queen" reflect the conditioning of the fire and ash that changes and modify the perfect bowl into a twisted one just like in society, the situation forces one to change to conform what is needed to survive in a complicated society.
---
Teck Heng Alvin Tan is member of the IAC: info IAC
More information: www.alvinceramics.com
---