I first studied ceramics as an art education major at Okayama University, Japan in 1990, and I focused my studies in ceramics when I went on to earn a masters degree in ceramics from Okayama University. In 1996, I became an artist-in-residence at the Shigaraki Ceramic Cultural Park, which is one of the oldest pottery villages in Japan, and it was that experience that made me decide on ceramics as a profession.
My husband, Takuro Shibata earned a degree in applied chemistry at Doshisha University in Kyoto and was working as an engineer in his hometown of Osaka when, in 1997, he took advantage of an opportunity to become an apprentice at one of Shigaraki's oldest pottery studios. His apprenticeship also afforded him chances to interact with many Shigaraki potters, ceramics businesses, material specialists and also opportunities of Anagama firings in the community.
We got married in Shigaraki, established a small studio and started working as independent potters, and also took on pottery related jobs to make a living. We were young, didn't have much money but we had big dreams, like building and firing many wood kilns, traveling and using different clays in many places in the world someday.
We made a big decision to temporarily close our studio in Shigaraki when I received Rotary International Scholarship to study in USA, and made the move to Massachusetts in 2001. Following my study at University of Massachusetts-Dartmouth, we were invited by Randy Edmonson at Longwood University to give a workshop and lecture at Longwood University in Virginia. It led us to become inaugural residency artists at the Cub Creek Foundation for the Ceramic Arts, after which we traveled through European countries on our way back to Japan.
We were really attracted to the Seagrove, North Carolina area where we had visited our pottery friends, Nancy Gottovi and David Stuempfle, and it was the biggest pottery community in USA. Sometime after our return to Shigaraki, Takuro was offered an opportunity to help establish STARworks Ceramics, which is a ceramic research and supply business dedicated to producing and supplying blends of local clays for the pottery communities in North Carolina. We made a life-changing decision to permanently close our studio in Shigaraki, sold all of our pottery equipment and, with three suitcases and one cat, moved to Seagrove, North Carolina in 2005. Since then, Takuro has been working as a director of STARworks Ceramics which specializes in processing North Carolina wild clay bodies in their clay factory, selling commercial clays, ceramic equipment and raw materials in the supply shop, providing technical support, and also running clay residency programs in the clay studio. There are close to 100 potters and about 20-ish active wood kilns in the Seagrove area, and is home to the North Carolina Pottery Center. Seagrove is an active tourist destination as well as a crossroads for potters, visiting artists and historians from around the world
We purchased a small piece of property in the historic Seagrove, and we built a studio, wood kilns, a new house and renovated an old house for our gallery. We have two wood kilns, one is a Shigaraki-style Anagama with an additional chamber which we wanted to have when we lived in Shigaraki, and the other is a small bourry box wood kiln which we built with Andres Allik from Estonia. We also want to build a couple of more different wood kilns in the near future.
In recent years, we participate in many pottery shows, give workshops at the art centers and schools, join in lectures and panel discussions at ceramic conferences in USA and also internationally. Since we came from Shigaraki, and have experiences through our ceramics programs and jobs in USA and Japan, it's very important for us to talk about how local materials are so precious for local communities and cultures, and also to share our stories at every opportunity.
We enjoy working in our rustic studio, using local clays, drying pots in the sun, collecting rain water to use in the studio, listening to the sound of trees swaying by wind, and cutting and splitting firewood with our children for our next firing. We try to reduce machine-made elements from the processes as much as possible, and just use our hands, simple tools, natural materials, and wood firing techniques which are still sustainable in this area. Some of our methods are from Japanese pottery traditions, and nothing is high-tech but it requires lots of time for preparations, work and tests. It is a much slower process, each pot is different and there is time to experiment with the beautiful local clays and wood firings. There are some unexpected and mysterious pots sometimes, and we believe all of the results provide us useful information to make better pots next time.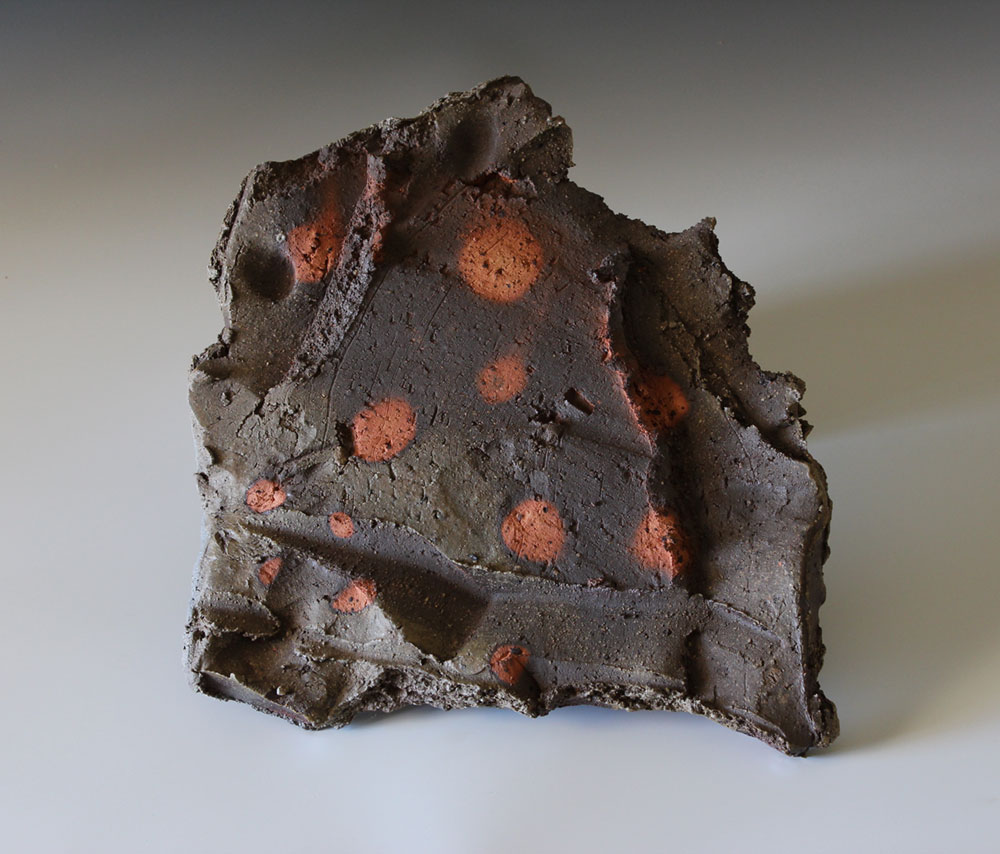 ---
Hitomi Shibata is a female potter/ ceramic artist in Seagrove, NC, with ceramic art degrees (B.Ed&M.Ed) from Okayama University, Japan. Lived and worked as a ceramic artist in Shigaraki which is one of the oldest pottery villages in Japan. Studied at UMass-Dartmouth under Rotary International scholarship. A member of International Academy of Ceramics (IAC), and has participated in many exhibitions, workshops, lectures and conferences nationally and internationally. The first book, "Wild Clay" (Bloomsbury Publishing, London, UK) will be released in Oct 2022
---
Hitomi and Takuro Shibata's Info:
Studio Touya: www.studiotouya.com
Hitomi Instagram: @studiotouya
Hitomi Instagram: @hitomishibataceramics
Takuro Instagram: @takuroshibataceramics
---