---
Exhibition: «Daniel Johnston»
On View: June 10 – August 27, 2022.
Location: 1011 Paseo de Peralta. Santa Fe, NM 87501. USA
---
Debuting on the art scene in 2014 with a compelling vision of how he could "make pots that reflect the culture and times in which I live," and swiftly following up with three critically-acclaimed installations, Daniel Johnston is the leading exponent of North Carolina's pottery tradition as well as the state's most avant-garde artist.
With modest beginnings in Randolph County, North Carolina, and little formal education, Johnston began apprenticing in nearby Seagrove, North Carolina, at the age of 16, learning directly from generations of American potters in the country's oldest pottery mecca.
"This unconventional and diverse apprenticeship provided me with the skills and the perspective to return to North Carolina and pursue my craft on a conceptual level. I have mastered a level of craftsmanship that has left me disillusioned with the merits of displaying skill for its own sake. By making archetypical forms that transcend their historical function, these works point outward towards larger ideas about architecture and the role it plays in our perceptions of security and permanence."
---
ABOUT GERALD PETERS GALLERY
Gerald Peters Gallery is a distinguished American art gallery. Specializing in American Modernism, classic and contemporary Western Art and paintings of the Taos Society of Artists, the gallery routinely exhibits the work of Georgia O'Keeffe, Max Weber, William Zorach, Charles Russell and Walter Ufer.. For more information, please contact Evan Feldman, Director: efeldman@gpgallery.com.
Text and photos from the organization
---
---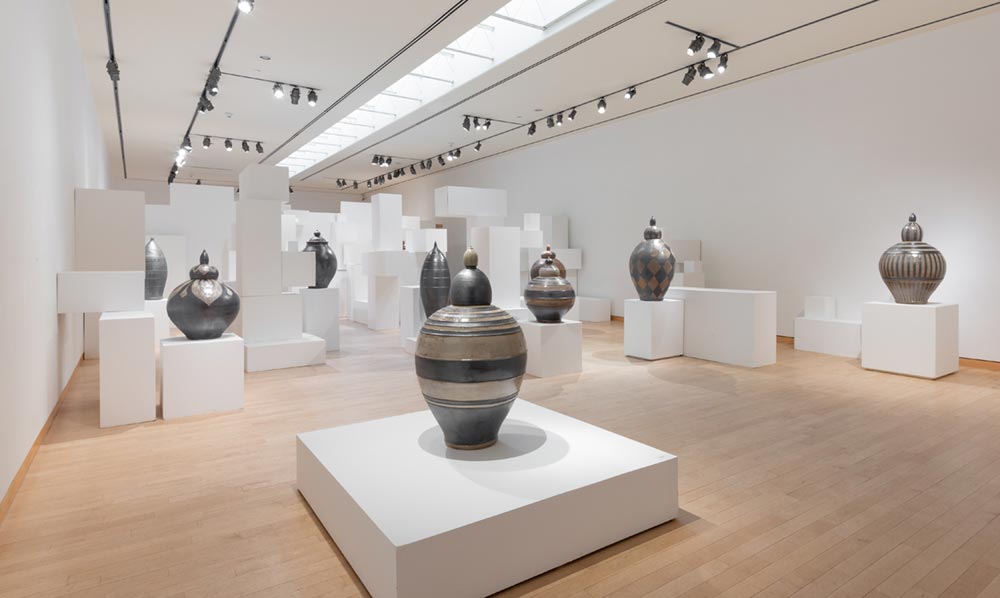 ---
Woodfiring.net thanks to Gerald Peters Gallery for their collaboration in the preparation of this article. Images by Dan Barsotti
---
Forbidden the total or partial reproduction by any means, without written permition. 
---