---
---
An Enduring Legacy is a comprehensive survey of the career of Peter Callas, an internationally renowned artist, and master of the Anagama kiln wood-firing process. Callas considers the Anagama kiln, "the centerpiece for experimentation that records the passage of time." The exhibition showcases Callas' experimentation and innovation over 30 years of creative production and includes expressionist ceramic sculptures, abstracted container forms, intimate tea bowls, and works on paper. A film about the artist will also be on view.
Born in New Jersey in 1951, Peter Callas graduated from the University of Puget Sound in Tacoma, WA. Callas traveled to Japan in the 1970s, visiting ancient kiln sites and exploring wood-fired glazing techniques. While there, he also helped build a traditional Anagama wood kiln. His visit to Japan inspired him to build the first Anagama kiln used in North America in 1976, an early career accomplishment. Numerous accomplishments followed throughout his 50-year career. Callas worked with Peter Voulkos in the 1980s and 90s, producing some of the most important ceramics of the twentieth century.
Callas has exhibited extensively in Museums around the world including at the Mashiko Museum of Ceramic Art (Japan), The Powerhouse Museum (Australia), and the Daum Museum of Contemporary Art. His work can be found in over 30 international collections, including the Gotoh Art Museum (Japan), the International Museum of Ceramic Art (Hungary), and the Minneapolis Museum of Art. He's also the recipient of grants from the Pollock-Krasner Foundation (2018 and 2021) and the Windgate Foundation (2018).
Peter Callas: An Enduring Legacy is organized by the American Museum of Ceramic Art. An accompanying catalog, funded in part by a Windgate Foundation grant, includes essays by Jo Lauria, Glenn Adamson, and an artist biography by Glen Brown.
---
About Belger Arts: Since 2000, the Belger Arts Center has encouraged viewers to explore, question, and deepen their understanding of art and the world around them. Drawing upon the extensive John and Maxine Belger Family Foundation collection, as well as a rich variety of local, national, and international artists, the Belger Arts Center has staged over 70 large-scale exhibitions that represent some of the best in contemporary art.
In 2013, Belger Arts expanded the Foundation's commitment to the creative process by opening Belger Crane Yard Studios, an arts complex dedicated to providing studio and exhibition space for artists. A range of programming in ceramics education, in addition to the Red Star Residency program and Crane Yard Clay ceramics supply store, has made Belger a center for contemporary art.
---
---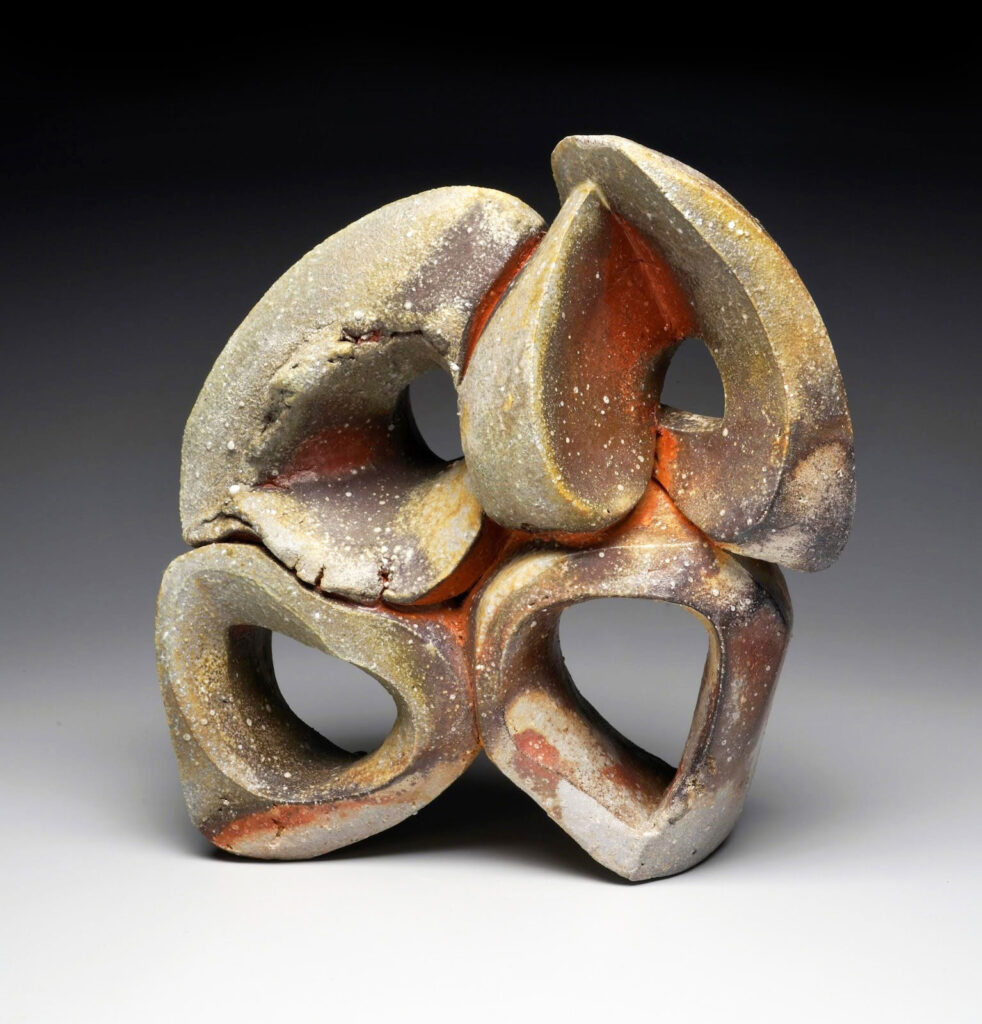 ---
Woodfiring.net thanks to Belger Crane Yard Studio for their collaboration in the preparation of this article.
---
Forbidden the total or partial reproduction by any means, without written permition.
---