---
Exhibition: «An Expansive Vision»
On View: October 3, 2022.
Location: Schaller Gallery, 8972 First Street, Baroda, Michigan 49101, USA
---
Statement
"As an artist, I am engaged in tracking down a primary moment. A moment that reveals vulnerability, emotion, intellect, the conscious, and the subconscious. Seeking to transform that moment into a physical artistic creation compels me to make art. This process is a timeless communication, and proves to be a constant challenge to draw connections between the abstract and the metamorphic potential of the ceramic vessel. As Bernard Leach said, 'Love goes into it." -Randy Johnston
Biography
Randy Johnston has been working in ceramics in his Wisconsin studio for more than thirty five years. He is recognized internationally as an artist who has pursued functional expression and brought a fresh aesthetic vision to contemporary form, and for his many contributions to the development of wood kiln technology in the United States. He is a full-time studio potter.
His work is exhibited internationally and he is the recipient of numerous awards including the Bush Artist Fellowship granted by the Bush foundation in Minnesota and two Visual Artist Fellowships from the National Endowment for the Arts. Johnston received his MFA from Southern Illinois University and a BFA in Studio Arts from the University of Minnesota where he studied with Warren MacKenzie. He also studied in Japan at the pottery of Shimaoka Tatsuzo who was a student of Shoji Hamada.
Johnston has presented hundreds of lectures and guest artist presentations worldwide. He has work in the permanent collections of the Minneapolis Art Institute, Boston Museum of fine Arts, Los Angeles County Museum, Nelson Aitkins Museum and numerous International Public and Private collections.
---
ABOUT SCHALLER GALLERY
When it comes to business we follow a few simple guidelines: Work with people on a first name basis. Be direct and transparent. Trust people.
We believe customer service is paramount. "Above and beyond" is what we think of as a starting point.
We're all in this together – the makers, gallery and customers are all in pursuit of great work.
We don't work with makers just because they're famous or sell well. We work with friends who consistently make great work and have an exceptional sense of quality and integrity.
For more information, please contact Anthony Schaller, Director: Anthony S
Text and photos from the organization
---
---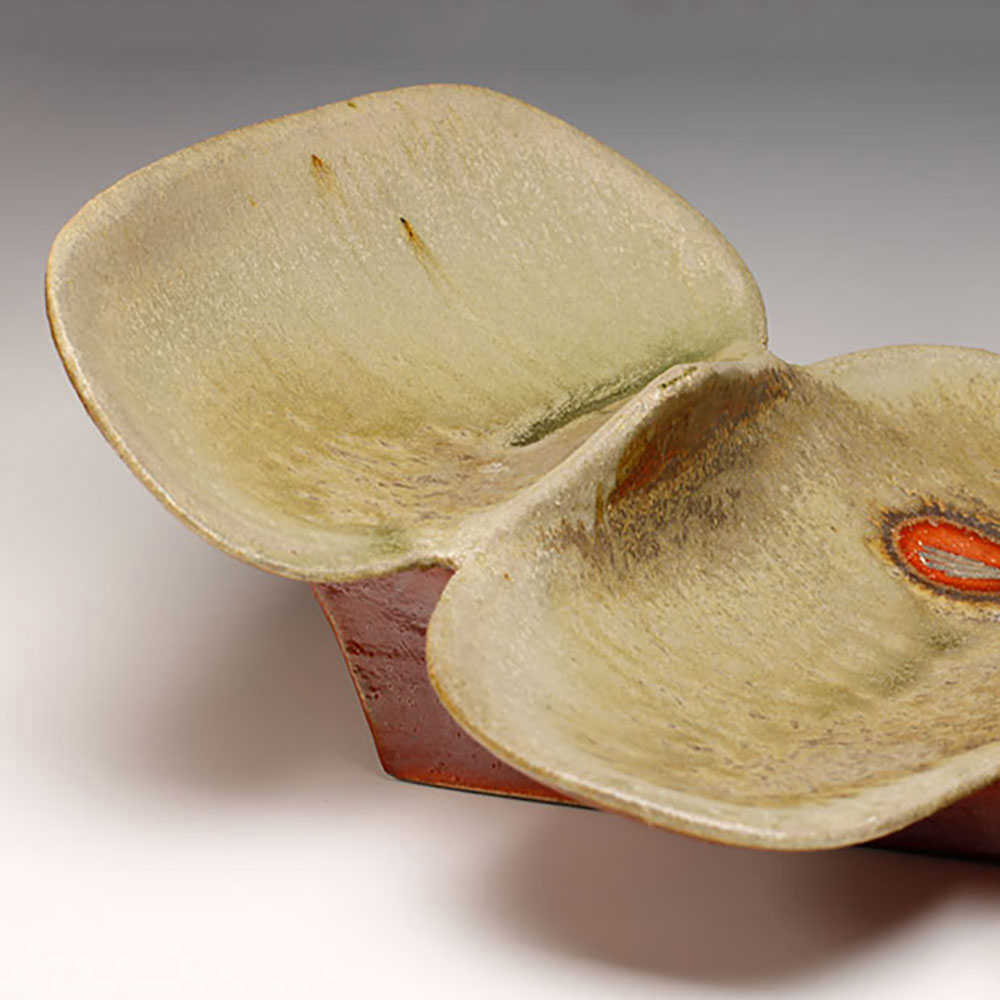 ---
Woodfiring.net thanks to Schaller Gallery for their collaboration in the preparation of this article.
---
Forbidden the total or partial reproduction by any means, without written permition.
---